>> 机组主要技术参数 Main Specifications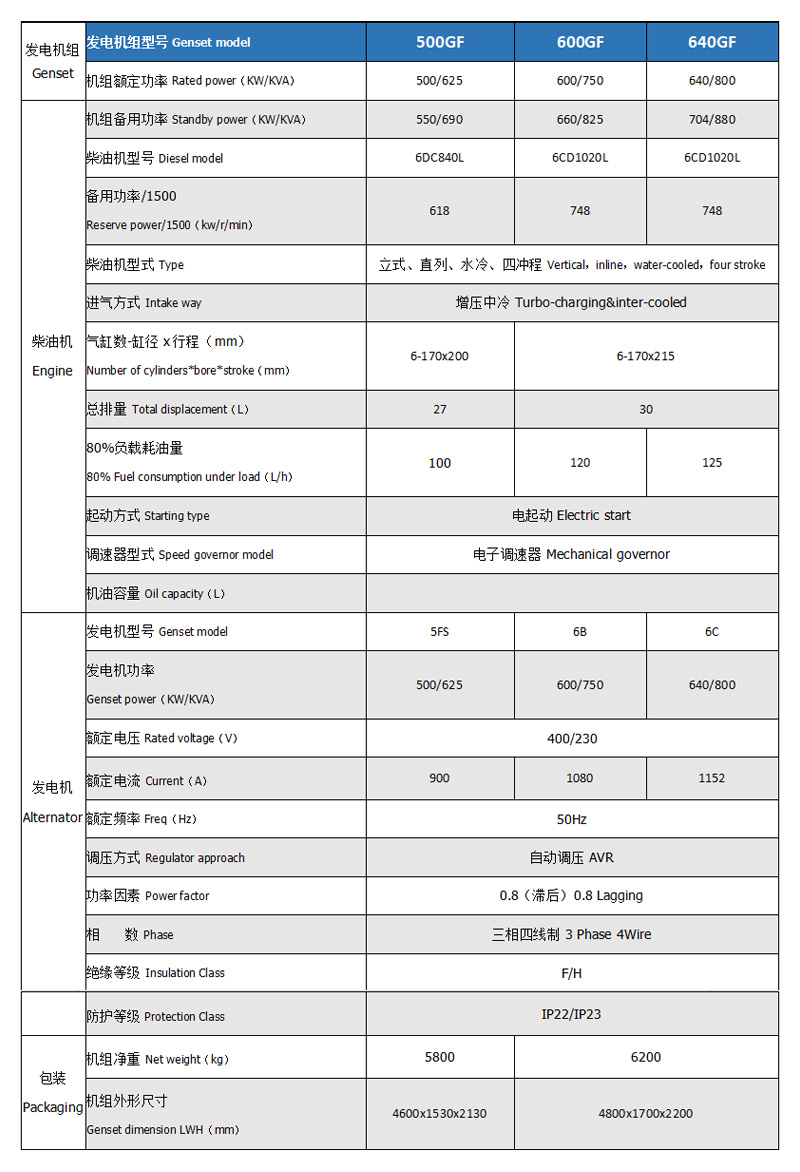 >> 机型特点 Engine Features
    D系列柴油机是采用了模块化、集成化、系列化、等设计理念,运用电控燃油喷射系统、双增压系统、全平衡系统等先进理念,保证产品的高可靠性、高动力性、高应用性、低耗能性、低排放性、低振动性等特性,性能优异、节能环保。
    采用全平衡曲轴,降低了柴油机的振动,改善了柴油的性能,提高了柴油机的可靠性和产品质量;
    我公司通过与国内外设计院所的合作,对柴油机的气道结构进行了进一步的优化,有效的提高柴油机的燃烧性并优化柴油机的性能参数以及烟度;
    采用高效增压器,进气响应速度更迅速,加速性能更好,使燃烧更加充分。
    D series diesel engine adopts the design concept of modularization, integration, serialization and so on, and applies the advanced concepts of electric control Fuel injection, double supercharging system, full balance system, etc. , ensure the product of high reliability, high power, high application, low energy consumption, low emissions, low vibration characteristics, excellent performance, energy conservation and environmental protection.
    Adopting full balance crankshaft, the vibration of diesel engine is reduced, the performance of diesel is improved, the reliability and product quality of diesel engine are improved
    Through cooperation with design institutes at home and abroad, we further optimize the structure of the air passage of the diesel engine, effectively improve the combustion of the diesel engine and optimize the diesel engine performance parameters and smoke;
    With high efficiency supercharger, the intake response speed is faster, better acceleration performance, so that the combustion more fully.