>> 机组主要技术参数 Main Specifications、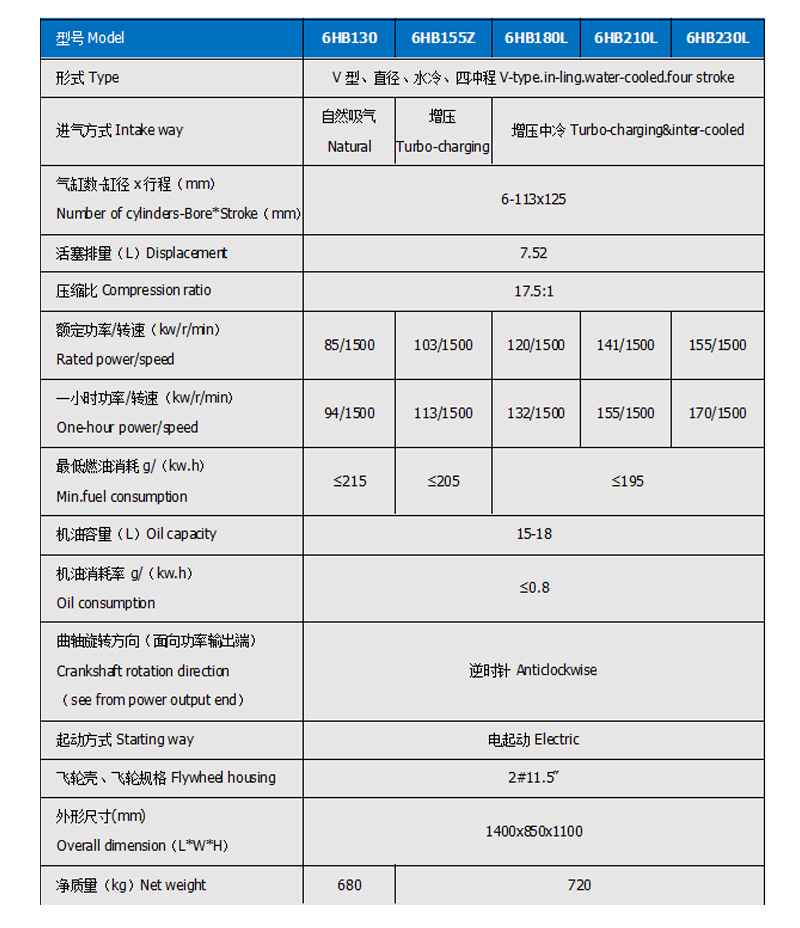 >> 机型特点 Engine Features
    1.该系列柴油机是采用德国FEV公司技术开发的产品。
    2.气缸体采用开式结构,高位的气缸套下支承有效减少汽缸套振动;小水腔,大流速,使气缸套和活塞组得到良好冷却的同时减少冷却水带走热量,使柴油机热效率大大提高,具有最优的经济性能。
    3.采用内冷油道活塞,带机油冷却装置,合理控制机油温度,减少零部件磨损,延长使用寿命。大修期大于12000小时。
    4.整机结构紧凑,零件通用性高,市场配件充足,维修方便。
    1.This series of diesel engines is developed using the technology of Fev .
    2.The cylinder body adopts an open structure, the upper cylinder liner is supported under the support to effectively reduce the vibration of the cylinder liner, the small water cavity and the large flow velocity make the cylinder liner and the Piston Group cool down well and reduce the heat carried by the cooling water, thus greatly improving the thermal efficiency of the diesel engine, it has the best economic performance.
    3.Adopt Internal Cooling Oil Channel Piston, with oil cooling device, control oil temperature reasonably, reduce parts wear and tear, extend service life. Overhaul period greater than 12,000 hours.
    4.The whole machine has compact structure, high universality of parts, sufficient market accessories and convenient maintenance.