>> 技术参数/Technical specifications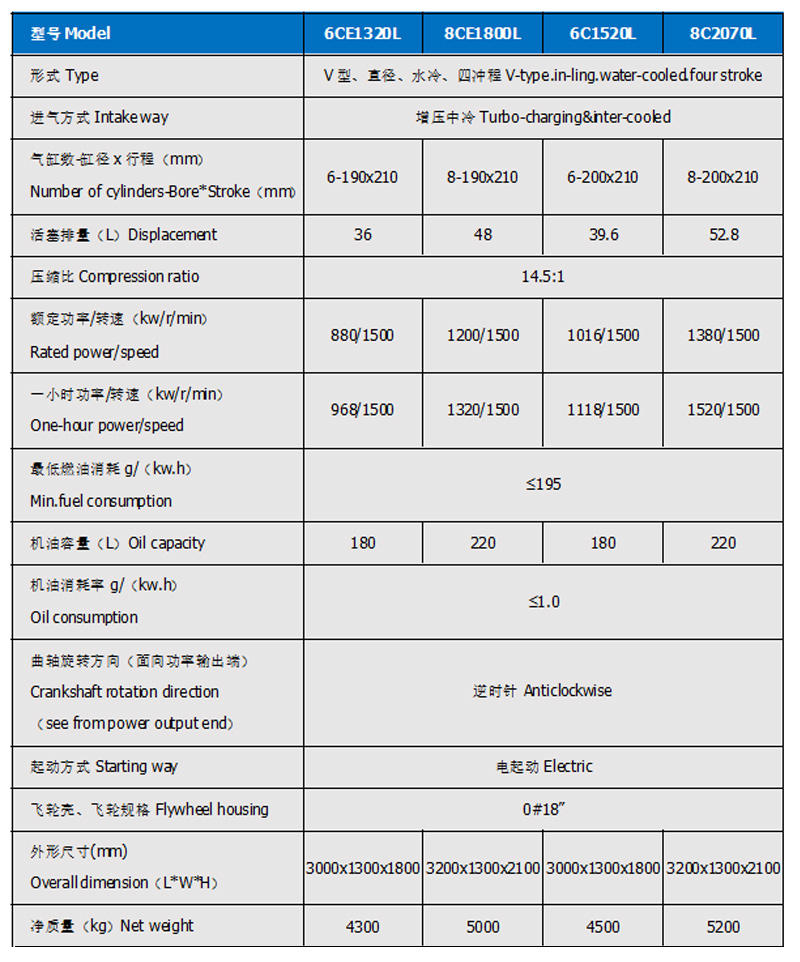 >> 机型特点 Engine Features
1.该系列柴油机是采用国内外柴油机先进技术开发的产品。
   This series of diesel engine is developed with advanced diesel engine technology at     home and abroad.
2.据用高强度合金铸铁气缸体、四气门气缸盖,内冷镶圈活塞,强度更好,可靠性更高。
   According to the use of high-strength Alloy cast iron cylinder block, four-valve  
   cylinder head, internal Cold Ring Piston, better strength, higher reliability.

3.气道涡流比和燃烧室优化设计,实现更高的进气效率,具有省油、动力好等优势。
   The optimization design of swirl ratio and combustor can achieve higher intake  
   efficiency, which has the advantages of saving fuel and good power.

4.直列6缸设计,具有体积小、重量轻、噪音低、振动小等优点。
   In-line 6-cylinder design, with small volume, light weight, low noise, small vibration
   and other advantages.